In my coaching and game coaching, I encourage everyone to express themselves. The coach posture facilitates the emergence of individual and collective awareness. But what about the confrontation of ideas on social networks?
Thus, the coach invites everyone to express themselves in order to better understand each other. It allows the establishment of a space of trust where the coachee (or the coached team) is encouraged in the development of his ideas.
This approach makes it possible to mature everyone's expectations and to grow ideas through to action.
In the 4 levers of the successful business transformation, I suggested the emergence of our Mago, personal magician, our C.I.D.s (Courage, Intention, Challenge and common sense).
By becoming true to oneself, authentic, everyone can enter into a positive dialogue in the service of innovation and deep collaborative work.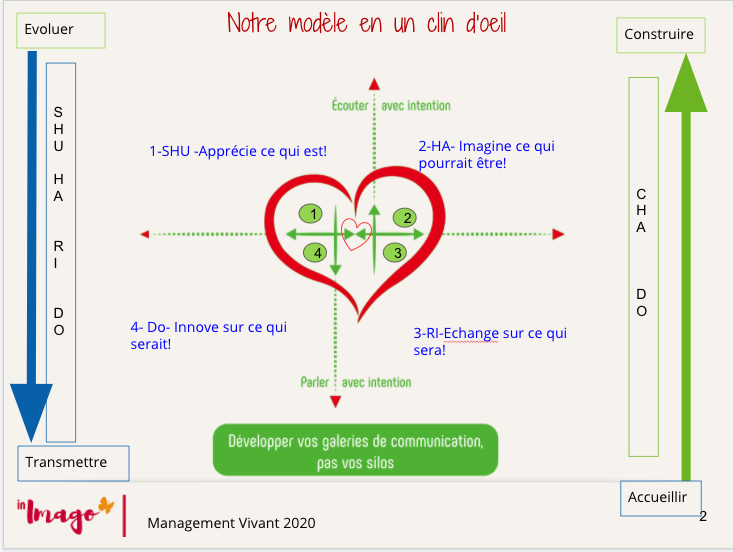 Feedback on social networks
But now, this morning, I found myself trapped in social networks invited to express my position on a post that I liked. Called upon to freely express my convictions. Was it the posture of coach, low and facilitating, which invited me to close the debate?
Yet the debate was current, fascinating, engaging, and deserved a few lines … However, this question was opposed to me: is the confrontation of ideas possible on social networks?
Indeed, there are only words without attitude, without eye contact and without seeing the posture of the other. The attempt is great to feel an aggression, a controversy, where around a tea we would have exchanged hours and taken pleasure together in remaking the world.
On social networks, I found myself caught in the grip of a public, visible, sanitized and virtual image of which I did not yet have all the codes, which may have muzzled me in compliance with the precautionary principle .
Author : Dominique Popiolek-Ollé, Transmutation leader, Agile Executive Coach, Founder of In Imago management consulting and disruptive transformation.