My e-reputation is all the data available on the net and on social networks which allow the referencing of my site, comparative analyzes on my products, on my employer reputation, on my position in search engines …
The actors of my e-reputation are:
My clients
My collaborators
The influencers
My competitors
My publications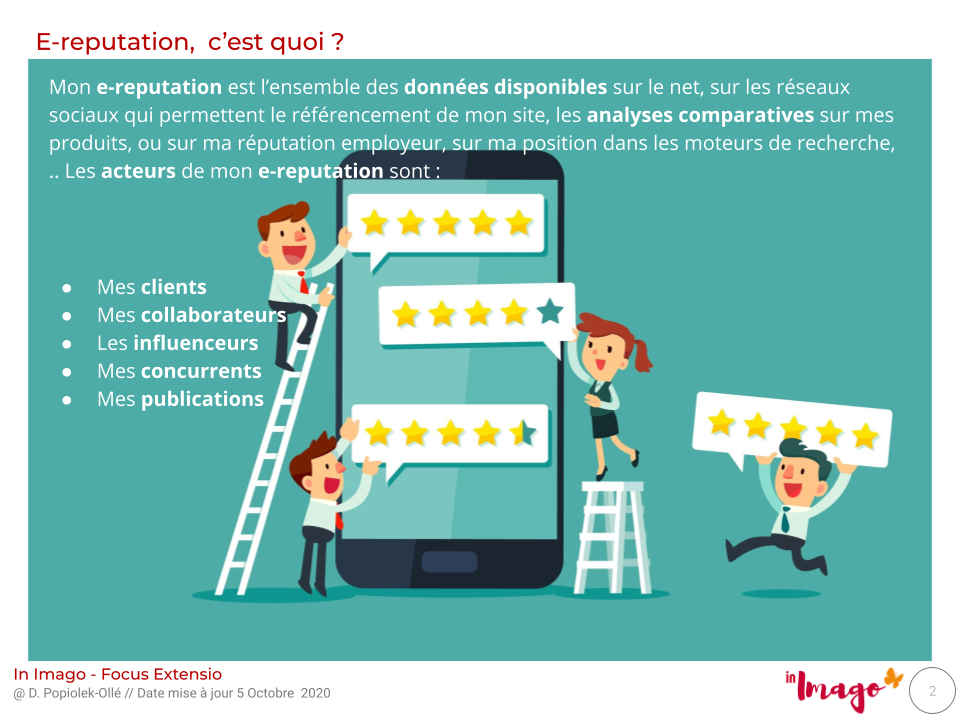 The customer experience: stake of my e-reputation?
The customer experience is all of the company's interactions with its customers and is mainly based on 3 criteria:
Resolution : Did the company easily solve my problem? How easy is it to get in touch with the brand?
Empathy :Does the company meet my expectations, does it have empathy for me? the answers, the products, are they personalized?
Intégrité : do you trust the brand?
This third criterion is also an easily measurable popularity indicator in express surveys on social networks.
How much control does the company have over data in its e-reputation?
The company will contribute to its e-reputation by creating common experiences with its customers. These customer experiences will be generated directly by the brand through online animations, surveys, publications, events within its company or public events sponsored by the company.
However, the company has no control over indirect or informal exchanges on social networks or other digital reviews of companies.
To influence indirect exchanges, the company must equip itself with information systems (IS) enabling it to collect all the data and analyze it. It will also try through the employer brand and "employee advocacy" (employee ambassadors of the company) to generate harmonized employee content.
To influence informal customer interactions, the company will ensure that it creates an easy-to-use customer journey, part of an empathetic customer culture. It will also rely on influencers or web marketing techniques such as growth hacking to generate a flow of data favorable to its e-reputation.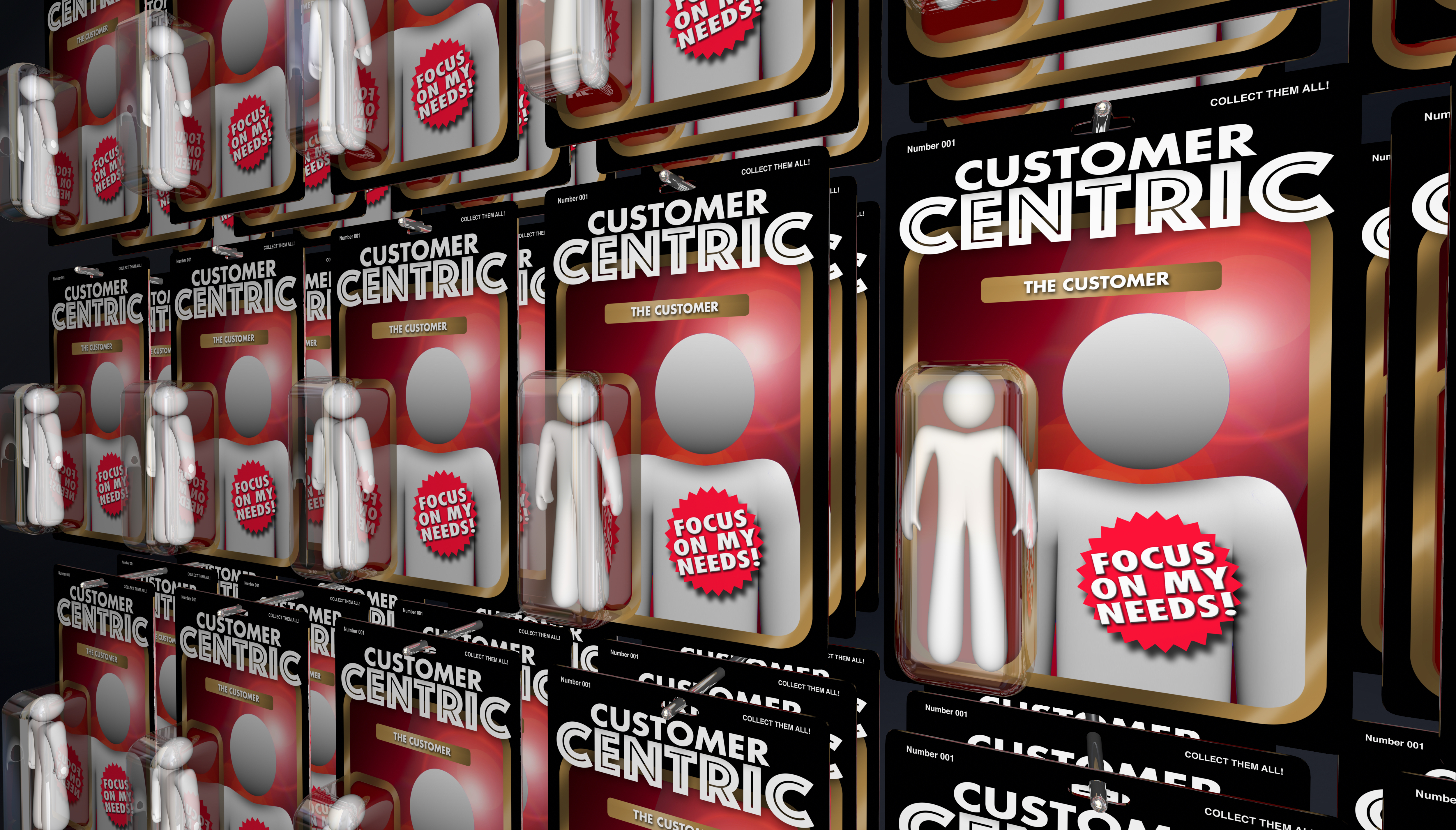 In other words, e-reputation is very often the consequence of a customer culture which makes the customer experience a daily reality by giving a voice to customers and listening to employees.
Author: Dominique Popiolek-Ollé, Transmutation leader, Agile Executive Coach, Founder of In Imago, management consulting and disruptive transformation.